Shippers
Decker specializes in freight shipping services including truckload freight, refrigerated transport, frozen freight, dry van, flatbed trucking.
When you work with Decker Logistics, expect professionalism and excellence.
Our technology optimizes your overall delivery freight performance and you'll know where shipments are 24/7/365. Never lose track of shipments again with our real-time tracking systems.
Enjoy the best rates in real time and that classic, family-owned, brand of customer service.
You'll get to know our team personally and quickly build relationships that are deeply committed to your success. And we're easily accessible to answer questions and conquer your logistics challenges.
Decker Logistics is your full-service 3PL company for all logistics needs.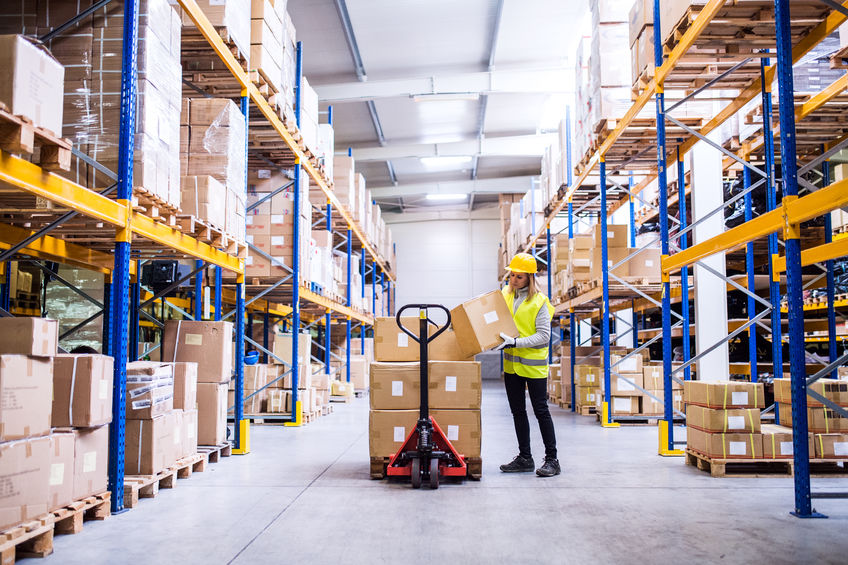 Whatever your shipping needs, our team makes it happen. The Decker team has earned a rock-solid reputation from over 90 years of delivering shipments undamaged and on-time.
Dry Van
Refrigerated Vans
Flatbed
Step-deck
Drop-trailer
Over dimensional/overweight
Removable gooseneck
Cross-border
Power only
Cold & Dry Truckload Shipping
Decker Logistics continues to provide excellence when it comes to temperature-controlled and dry van shipping. Dry vans are used to ship anything from retail products, non-perishable foods, electronics, plastics: basically, anything you can imagine!
Refrigerated vans are used by food manufacturers all across the country. For perishables, count on your products arriving on time and temperature conditioned to perfection.
"Stay ahead of the curve with Decker Logistics' modern 3PL management systems and services."
Decker Logistics is your full-service 3PL company for all logistics needs.
1. International Shipments Are A Virtual Lock For Intermodal Services​
International shipments often arrive in country through air or boat. Next, shipments will be transported to a rail yard for longer domestic journeys and finally onto a truck for transfer to the final destination.
That's 3 different modes of transportation and a lot of coordination.
We've customized technology to coordinate each step, so your shipment arrives on time, every time.
2. Using Rail Means Less Delays Due To Traffic
Traffic challenges are somewhat inevitable, even in a smooth supply chain solution.
As U.S. commerce grows, additional businesses are using freight as a necessary component of their supply chain. Additional truckloads quite often mean congested roadways and at-risk delivery times.  The Decker team incorporates and anticipates traffic delays in algorithms and our carriers are prepared to manage traffic challenges as they develop, so shipments remain on time.
That being said, no technology can predict wrecks and similar accidents that threaten delivery schedules.
Therefore, many shippers choose rail as their transportation of choice because it's reliable and consistent. It's also extremely rare for rail shipments to be delayed from outside circumstances.
3. Vehicle emission regulations are increasing
It's certainly a plus that intermodal services provide an alternative to increased vehicle emissions (and the fees that are growing with it).
Not surprisingly, rail and ocean freight have been proven to reduce the amount of carbon emissions and are often a green and a cost-effective option for shippers.
Our services are compatible with:
International Passage
Coast to Coast
Cross-border
Long term & Spot Rates
Door-to-door
Hazmat shipping
Dry containers
Temperature controlled containers
Gain Access To The Exclusive Decker Logistics Carrier Network
Our carrier network has been slowly and carefully crafted to ensure the highest quality of service for our valued clients.
We believe it is the best in the business and each carrier reflects our Decker values of safety, excellence, efficiency, integrity and great communication. Our carriers deliver on time but never compromise safety or the security of your valuable assets.
Is the Decker Logistics 3PL solution right for your business? We have been proven effective in the following industries:
Paint
Furniture
Retail
Food & Beverage
Automotive & Tires
Electronics
Pharmaceuticals & Healthcare
Agriculture
Manufacturing
Construction
Forestry
And more!
Our innovative technology efficiently streamlines freight shipments, saves money, saves time and reduces the workload required to manage a national shipping program